Wet the body of the snow boot with cold or lukewarm water. But don't soak it too much. It is important not to use hot water to clean it, because that will reduce the viscosity of the sole and the rubber and damage the natural elasticity of the leather, which will cause the snow boot sole to open and the shoe body to shrink.
The correct cleaning method is to use a clean sponge brush or soft brush to thoroughly and evenly brush the entire surface of the shoe body. A fine-bristled toothbrush can also be used to help with the cleaning process. Once the shoes are brushed and rinsed, the boots can be spun in the washing machine for a few minutes to remove excess moisture from the boots.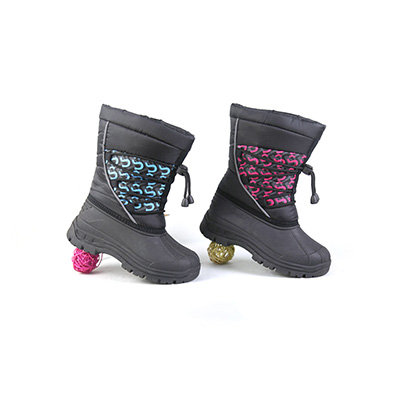 Snow boots need to be left to dry naturally. Remember not to use a dryer to dry or expose your boots to the hot sun. When drying, please place the sole upside down and the entire body of the shoe upside down. The shoe will dry completely within a day or two. You will find that once the shoe is completely dry, the shoe body will shrink a little. Don't worry, this is a normal phenomenon. After an hour or so of wearing, the shoes will return to their former warm and comfortable fit, and more importantly - the boots are clean and beautiful!